New Galaxy Fold release date coming in 'two weeks,' here's the pre-order delay notice to early adopters
11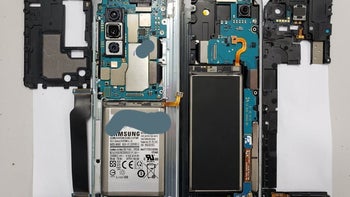 Samsung already went out with an
official statement
(with the header "Statement" in OneUI font) that in order "
to fully evaluate this feedback and run further internal tests, we have decided to delay the release of the Galaxy Fold."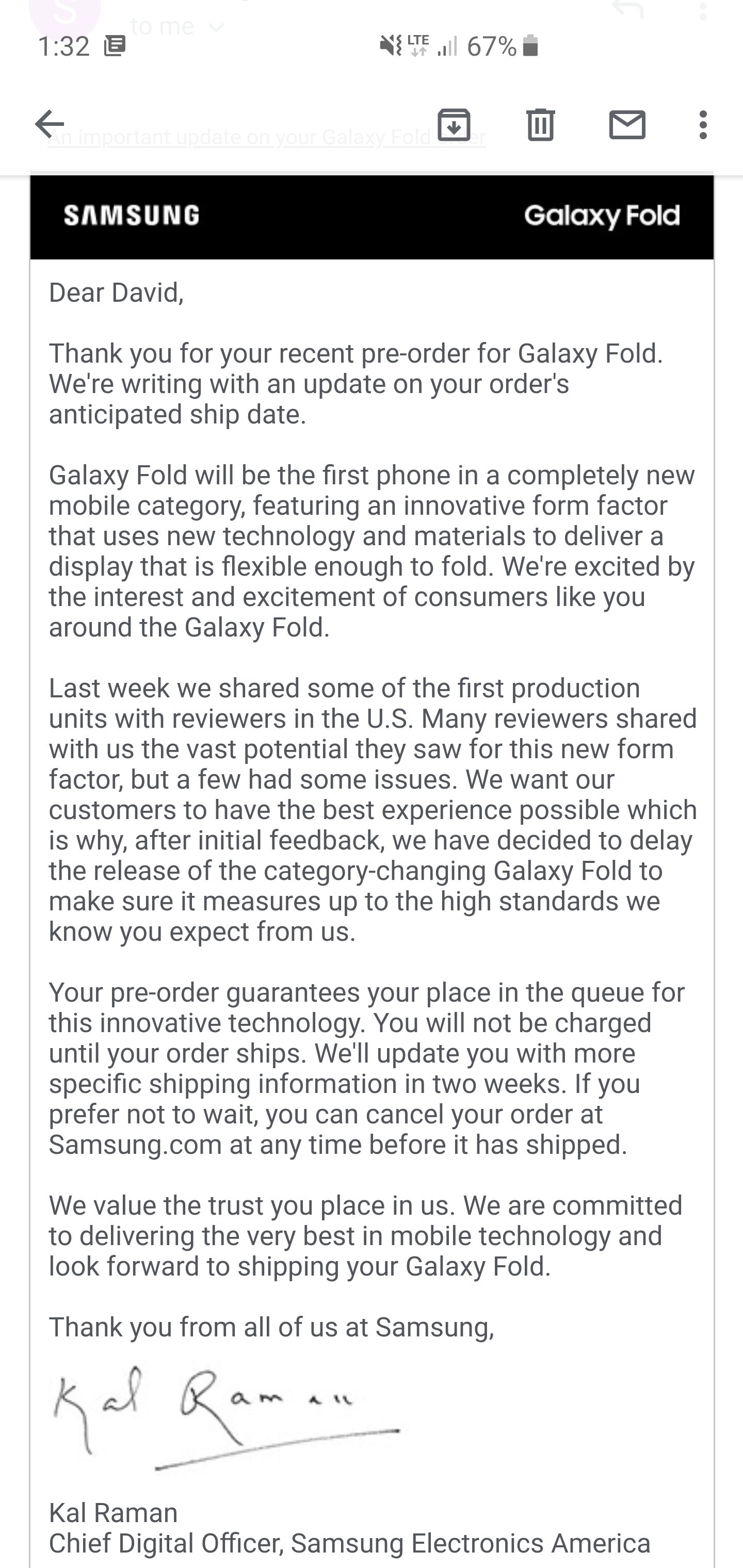 The company cites plenty of reasons for doing it, and it didn't mention at all the fact that some YouTubers and influencers it sent Galaxy Folds to, scraped the polyimide film of the display package that serves as a cover glass in flexible phones. The only jab at what some of the early reviewers were doing is that there had apparently been "
impact on the top and bottom exposed areas of the hinge
."
It directly addressed those issues that were seemingly caused by unforeseen design flaws, like "
an instance where substances found inside the device affected the display performance
." Therefore, Samsung decided to retrieve the units it sent out for preview, rearrange the top layer so that nobody feels the urge to peel it off, and put some direr warnings that the cover of the foldable phones' display is unlike anything users might have seen so far.
Not only that, but Samsung sent out the email you see here to those early adopters who already pre-ordered the Galaxy Fold - this one is from number 588 in the queue - with a different content than its official launch delay statement.
In it, Samsung clarifies that the "first production units" it sent out need further examination to iron out some kinks, but changes the language for the new release date announcement from "the coming weeks" to "in the next two weeks."
While that leaves some hope that the initial issues are fairly easy to address and the unique Galaxy Fold may ship next month, after all, a May release will be erasing its head start before Huawei's
Mate X
, the other foldable phone pioneer out there. Unless that one also exhibits some unforeseen issues when let out in the wild, that is.
Thanks, Dave!