Netflix HDR support arrives for LG G7 One, Sony Xperia XZ3 and Xperia XZ2 Premium
2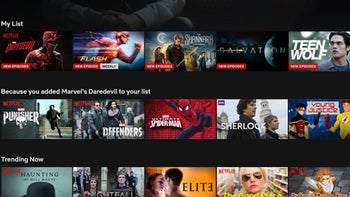 Although Netflix HDR continues to expand to more devices, it remains a feature exclusive to premium phones and tablets. The last we reported on the matter, five devices received Netflix HDR support, but that was happening
back in August
.
Today, another set of just three phones have been added to the list:
LG G7 One
,
Sony Xperia XZ3
, and
Xperia XZ2 Premium
. Obviously, you'll need a UHD subscription plan in order to benefit from Netflix HDR and make sure you find a show that supports it.
Besides that three phones mentioned in the title, here are the rest of the devices that feature HDR support: Honor 10,
Huawei Mate 10 Pro
, Huawei P20, LG G7, LG V30, LG V35,
Razer Phone
, Samsung Galaxy Note 8,
Samsung Galaxy Note 9
, Samsung Galaxy Tab S3, Samsung Galaxy Tab S4, Samsung Galaxy S9,
Sony Xperia XZ Premium
, Sony Xperia XZ1, and Sony Xperia XZ2.