NVIDIA postpones Shield release date
11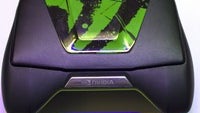 Seems like the portable gaming device Shield by NVIDIA won't be in the hands of consumers for another month. What is known is that there's an issue regarding a third-party mechanical component and it is being worked upon with the supplier. However, NVIDIA did not make it clear exactly what is going on, save for the fact that commercial shipments will be available within a month.
We are eager to get [NVIDIA Shield] into your hands. But we will not do that until it is fully up to the exacting standards that NVIDIA is known for. Some final quality-assurance testing has just turned up a mechanical issue that we are not happy with. So, while we announced last week that Shield will go on sale this Thursday, we have taken the hard decision to delay shipping until next month.
Jason Paul, a spokesperson for NVIDIA, said in a blog post.
As you all know, this is a first of a kind device for NVIDIA. The American technology company is trying to make a breakthrough beyond businesses like PCs, smartphones and tablets, yet it's hard to tell what the outcome would be. Sony's PlayStation Vita sells at the same price ($300) and it's been out on the market for good year and a half, making it even more difficult for NVIDIA in the battle for handheld devices. Another rival, Nintendo's Wii U sells at $350 and has numerous games behind its back. Only time will show whether NVIDIA will trace out its way to gamers' hearts.
You can take a sneak peek at the Shield thanks to our very own John V. right
here
, including specifications, hands on and more pictures.
source:
X-bit labs