NFL refreshes official Game Pass app, adds Honeycomb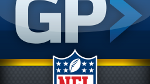 The NFL season has officially started, and that means football everywhere, all the time. And, the NFL wants to oblige, so it has updated the Game Pass app for Android phones, and has released a shiny new version for Honeycomb tablets.
This app is specifically targeted for people who want to watch games streaming, and are subscribed to the NFL Game Pass service. There is a separate app for
news, and stats
. This app allows you to watch any game, all season long. You can stream games live, watch archived games, watch live streaming content from the NFL Network, or just check live scores from around the league.
If you have a Honeycomb tablet, the new app brings all of that streaming video to your high-res tablet screens. All of the features are the same, but the visuals are certainly much nicer than the phone version.
The apps are free in the Android Market for either
phones
or
tablets
. However, you will need an NFL Game Pass subscription, which will run you $39.99 for the season, or $19.99 per month, and is not available in Canada.