NFC-enabled Angry Birds coming to the Nokia C7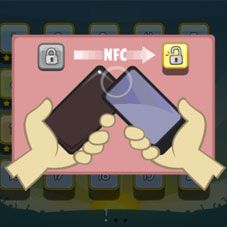 Are new
editions
of Angry Birds starting to feel a little repetitive? Don't worry. Rovio Mobile is spicing up the
Angry Birds
experience with the use of NFC (near field communication). But here's something you might not expect: it's coming as a Nokia exclusive.
Rovio announced today that 'Angry Birds Magic' will be an exclusive to the
Nokia C7
, shipping with the device. And it will later be available with the
Symbian Anna
update for other Nokia devices.
The free version of 'Angry Birds Magic' will include twenty levels. But only the first five can be played in the traditional manner. After that, you'll need to bump devices with other 'Angry Birds Magic' players in order to unlock the other levels. And the paid version, still in development, will supposedly utilize even more creative uses of NFC.
Besides bumping devices, Nokia will also offer NFC tags in yet undisclosed locations. Nokia will be offering clues in the near future to enhance the mystery. But in the U.S., it might be enough of an adventure just to try to find someone with an NFC-enabled Nokia device.
source:
Nokia Conversations (YouTube)
via
Symbian Freak
Thanks, Philip!