NBA 2K17 arrives to iPhone, iPad and Android: improved handling and gameplay
5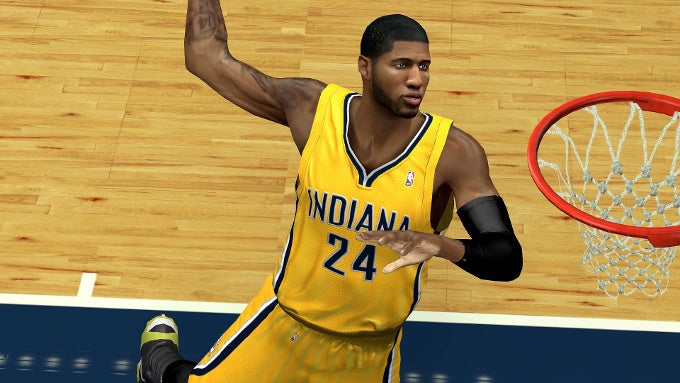 NBA 2K17 has just become available for iPhone and Android.
Already the most popular and most realistic basketball game franchise, the latest edition, NBA 2K17, continues its quest towards realism and towards its attempts to 'blur the lines between video game and reality'.
Of course, the game is brought up-to-date to reflect all the crazy changes and swaps in team rosters, so you can play with the super-powered Golden State Warriors in the West or pick LeBron's east-winning Cleveland Cavaliers squad.
The new thing in NBA 2K17 is revamped gameplay controls and the game also supports a physical controller. The MyCareer mode is now also significantly expanded with off-day simulations, player equipment and an upgraded badge system.
The things that you will notice in the gameplay are the improved dribbling and handling of the ball. You now feel like you have much more control over your crossovers, and the jump-shot is now timed much better so that you can shoot a 2-pointer without getting in the paint easier. There are still some occurrences when players will get stuck for a few moments, and the team will take a bit long to regroup for a play, but overall the improvements that NBA 2K17 are definitely welcome.
At its $8 price on mobile, the game is definitely on the expensive side, but look at it from this side: there are no nasty in-app purchases to ruin the gameplay and it all remains very enjoyable. In this day and age, that definitely feels special.