Mozilla releases Alpha 1 version of Fennec for Windows Mobile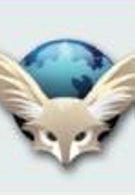 The first Alpha 1 version of the Fennec mobile browser for Windows Mobile has been announced by Mozilla. The software company says that the browser is available by download only and is an early developer version intended for testing purposes only. The company said it would like its developer and user community to work with those familiar with Windows Mobile to help improve the browser. Some changes have already been made to the software. The UI controls have been rebuilt and are now entirely CSS based which makes it easier to adjust the UI for things like screen size and resolution.
Mozilla says that they have installed and tested the browser on an HTC Touch Pro. Support for more devices will be available in the future, according to the web site. If you're interested in downloading the Alpha 1 version of Fennec, click on the source link for installation information. Let us know what you think about the software, both good and bad points.
source:
Mozilla (Brad's Blog)
via
wmpoweruser