Motorola V3xx in Pink for the Ladies

Since RAZR series have been introduced years ago, they have turned into fashionable icons thanks to the stylish design targeted to as wide group of people as possible. Motorola have been showing color versions of the phones to extend that group even more and it has made it successfully. Silver, Black, Pink, Gold have been colors of the RAZRs that differentiate their owners, whose common line is the lust for well-looking phone.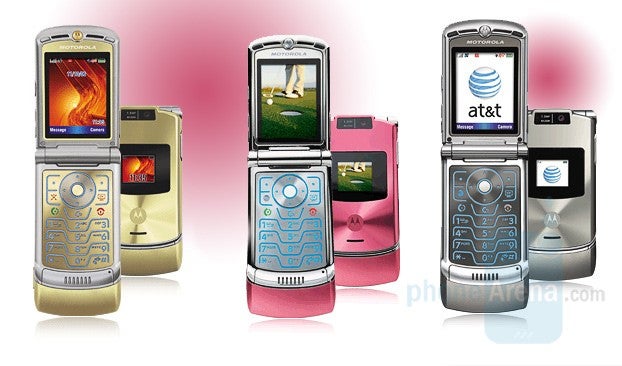 AT&T's RAZR V3xx in Gold, Pink and Platinum versions
Recently, AT&T launched a Pink version of the V3xx, targeting the 3G HSDPA–capable RAZR to the female audience. Coming at $129.99 with two-year contract, the Pink V3xx is at the price of the Platinum one but $30 more than the gold V3xx. The old V3 Pink is available for free, after signing a contract. If you are wondering what present to get for your wife, girlfriend, daughter or mother, the pink V3xx will probably appeal to them.
source:
AT&T
Recommended Stories