Motorola Moto Z - specs review
13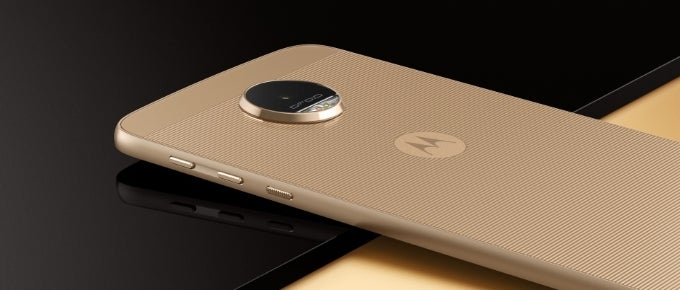 Motorola is back in full swing with what seems like a very compelling flagship smartphone - the Moto Z. The model-thin handset takes on the heavyweight competition by Apple, Samsung, LG, HTC, and Sony with a bustling spec sheet and an innovative system of magnetic-attached accessories that upgrade its already stark potential in a variety of ways. Let's check out all the hot new hardware that Motorola has brought to the table with its newest hero phone!
Design
Introducing the world's thinnest premium smartphone – for now.
Touted as "the world's thinnest premium smartphone", the Moto Z does have a staggering 5.19mm thin frame and feels feather-light at 136 grams. Granted, this isn't the thinnest smartphone out there, for handsets by Chinese brands Oppo, Vivo, and Gionee have already crossed the 5mm threshold. None of them is a flagship model, though, and in addition to being so svelte, the Moto Z is made of aluminum and stainless steel. Motorola didn't forget to finish it with the water-repellent nano-coating it has used in previous models like the
Droid Turbo
– the solution doesn't provide complete waterproofing, but does repel splashes and drops of liquid. Finally, the available color schemes will be Black (with Lunar Grey trim), Black (with Rose Gold trim), and Fine Gold.
Of course, the biggest surprise is on the back, where users will find a proprietary magnet connector for attaching Moto Mods accessories. We won't discuss the swapable attachments and their functionality here, but we will point out that accessories developed for the current Moto Z are designed to work with future generations handsets as well, which makes for a welcome bit of futureproofing.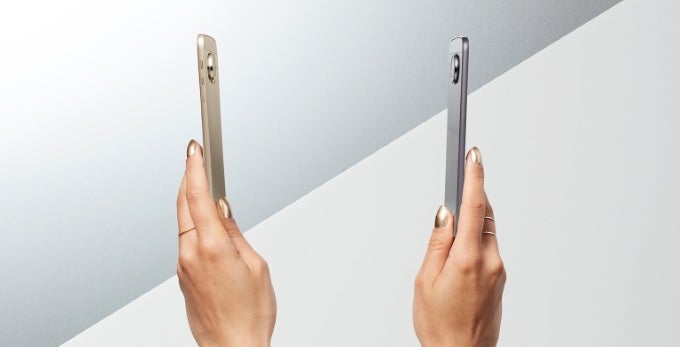 Display
Quad-HD resolution and glanceable notification for even more specs-appeal.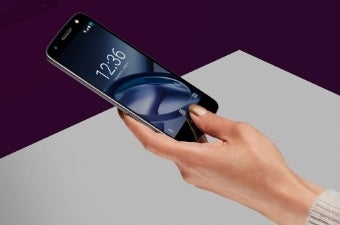 The Moto Z features a 5.5-inch Quad-HD resolution AMOLED display covered in scratch-resistant Corning Gorilla Glass. With 77% more pixels than a 1080p resolution screen at this size, and at a pixel density of 535 pixels per inch, this is one exceedingly sharp display in line with current flagship smartphone trends. Moto also took advantage of the AMOLED screen to implement glanceable discrete previews of notifications and updates. It's not an Always-On feature like the one on Nokia and Samsung handsets. Rather, you must wave at your phone's screen to see new events. In addition, the functionality allows you to play and pause your music without unlocking the phone.
Hardware
A premium-tier spec sheet, but also one with a questionable battery capacity.
Motorola wanted the best it could get for its flagship phone, so it splurged on components and didn't spare cash for components shopping. Thus, the Moto Z comes tricked out with Qualcomm's reputable Snapdragon 820 processor, 4GB of LPDDR4 RAM, and up to 64GB of expandable UFS flash storage.
The Snapdragon 820, which features a quad-core CPU (up to 2.2GHz) and a powerful Adreno 530 GPU is in the company of a natural language and contextual computing processors. The latter are used for two convenient features you might have experienced on older Motorola phones. You can use voice commands to ask for directions, search for information, or get answers to your questions without touching your phone. Likewise, Moto Actions is a system for motion and gesture control. In this case, twisting your wrist opens the camera, two chops downward give you a flashlight, and place your phone face down enables Do Not Disturb modes for calls and notifications.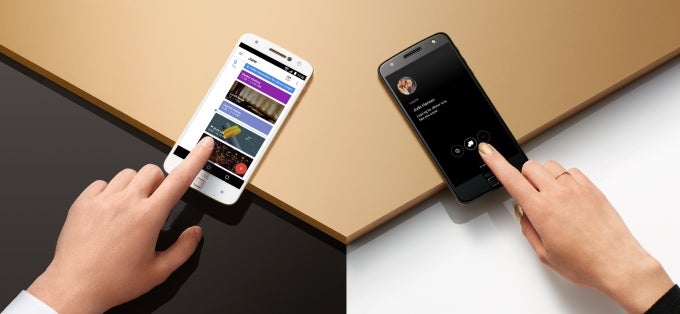 Producing a smartphone this thin naturally meant Motorola had to chip away at the battery to make it fit the 5.2mm chassis. Thus, the unit that powers the Moto Z is a 2600 mAh one which is supposed to be good for "a day" of use. Realistically, we don't expect this battery to satisfy the phone's cream of the crop display and processor's energy cravings for too long. But Moto knew what it was doing and included a TurboPower™ charger that nearly tops up the battery in only 15 minutes of charging to offset the inevitable battery life woes.
Other notable parts in the Moto Z's heavyweight spec sheet include a fingerprint scanner on the front panel, an USB Type C port, and four microphones for superior sound reproduction and noise cancellation. That's a lot of hardware packed in this thin shell, but battery capacity isn't the only victim in Moto's quest for finesse. The 3.5mm audio jack had to go, too. To take the edge off from the realisation that your new phone has rendered your favorite pair of buds useless, Motorola sensibly included an USB Type C to 3.5mm jack adapter in the box. Plug in and enjoy the music!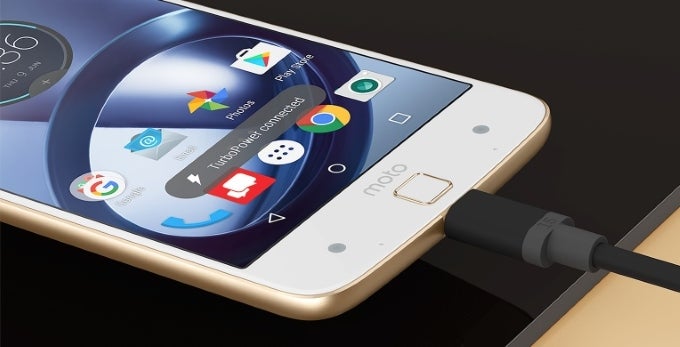 Camera
A 13MP camera that seems ready to handle anything standing in front of it.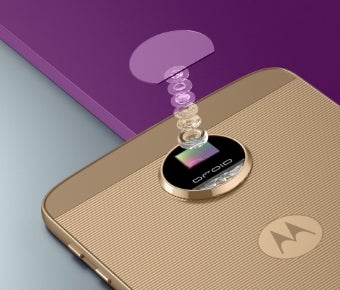 It's often the cameras that separate the men from the boys among smartphones. Thus, Motorola came up with a seriously busy camera setup that promises cutting-edge mobile photography. Its centerpiece is the 13MP rear camera whose bag of goodies includes a wide f/1.8 aperture, optical image stabilization, laser autofocus, and a color-correlated temperature flash with dual LEDs. Flipping to the front side, the 5 MP selfie cam comes with a wide-angle lens, f/2.2 aperture, and a dedicated flash – one of the very few selfie cameras to have one.
With this camera setup, the Moto Z is capable of recording 1080p/60FPS and 4K/30FPS resolution videos, as well as slow motion videos and Video HDR
Expectations
The Moto Z Droid Edition will be sold exclusively on Verizon's store shelves, coming somewhere in the summer. A Moto Z Unlocked Edition will go on sale late this year. September should see the device make its global debut. The prices haven't been made clear yet, but we certainly don't expect this Moto to run cheap.
At first glance, the Moto Z has it all – fine looks, a big and sharp display, a cutting edge processor, powerful cameras, and everything else you'd expect from a full-fledged flagship smartphone. Then there's the Moto Mods series of accessories, which will let you enhance the smartphone's capabilities in some clever ways. If Moto puts those voice and contextual computing processors to good work, the Moto Z could be remembered as one of 2016's most compelling packages. Let's hope the handset will deliver on the potential visible in it.
ALSO READ