Motorola's Moto G7 Power is free at Metro by T-Mobile (new line or port in required)
3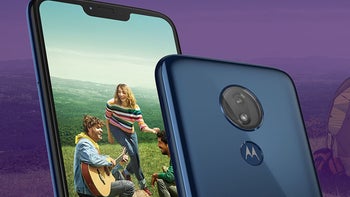 A couple of months back, when
Metro by T-Mobile released
the
Moto G7 Power
, it sold the phone starting at just $59 to customers who switched from other carriers. That was an excellent price, considering the fact that the handset was - and still is - normally sold for about $200.
Now, Metro offers an even more generous deal to new customers - the Moto G7 Power costs $0 when you switch and opt for a plan of at least $50 per month (unlimited data and calls are included in this price). Existing customers can get the G7 Power for free, too, but it looks like this is valid only if they add a new line before June 17 - that's tomorrow. There are no long-term contracts involved here, as Metro only offers prepaid (pay as you go) services.
The Motorola
Moto G7 Power
is an Android 9 Pie smartphone with decent looks and specs. Its highlight feature is a 5,000 mAh built-in battery that can easily last over 2 days on a single charge. If you're in the market for an affordable handset, the G7 Power is definitely worth checking out (even if you would not want to get it from Metro). You can take a closer look at this phone in our
Moto G7 Power review
.
Besides the
Moto G7
Power, Metro by T-Mobile is offering a handful of other smartphones for free (to new customers only), including the Moto E5 Plus, LG
Stylo 4
, and Samsung
Galaxy J7 Star
. However, at this time, the G7 Power represents the newest and most attractive option.