Motorola DROID RAZR M 4G LTE press shot and specs leaked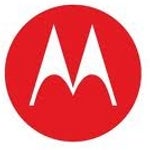 Just the other day, we showed you a leaked photo of the back of a device, which we could tell
was a new Motorola DROID RAZR model from the Kevlar coated back cover
. The
Motorola DROID RAZR M 4G LTE
is what Verizon is rumored to call it and we wouldn't be surprised to
see this model be unveiled on September 5th
along with the
Motorola DROID RAZR HD
.
If the Motorola DROID RAZR M 4G LTE is coming with a contract price of $149.99, that would seem to indicate a price for the Motorola DROID RAZR HD at $199.99., matching the
Samsung Galaxy S III
. If that's the case, Verizon could keep the current $99.99 for the Mototola DROID RAZR and perhaps give a little haircut to the M
otorola DROID RAZR MAXX
.
source:
Engadget