Mobile games made $16 billion in sales last year
6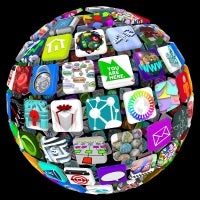 Market research by AppAnnie and IHSconcluded that games was the biggest-selling category for digitalcontent in 2013. Mobile games accounted for $16 billion in sales,marking a 2.9 times growth from 2012. Although the US is the leadingdigital market, the true mobile gaming hotspots were South Korea andJapan, where sales grew 5.8 times and 4.4 times, respectively. Thetop mobile game publishers in 2013 were GungHo Online Entertainment(Japan), Supercell (Finland,) King (United Kingdom), Electronic Arts(U.S.), and Line (Japan).
Worldwide consumer spending on digitalentertainment (movies, games, apps, and music) grew 30% to $57billion in 2013, up from $44 billion in 2012. The three most popularmovie-themed apps were Kabam's The Hobbit: Kingdoms ofMiddle-earth, Gameloft's Despicable Me, and Fremantle Media'sJurassic Park Builder.
Also, reports of the music industry'sdeath have been, once again, greatly exaggerated. Digital music appssales went up 77% from 2012. The most popular music app in 2013 wasShazam, and the best-selling (in terms of consumer spending) wasPandora.
source: AppAnnievia VentureBeat