Missing app comments on the Android Market draws the ire of developers
15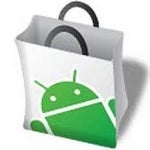 Where have some of the comments on the Android Market
been disappearing to?
Many developers are upset as positive 5 star ratings for their apps go missing. Actually, ratings from 1 star all the way to 5 stars have disappeared and the good news is that Google is already working to find out what is going on. A Google employee says that the Mountain View based company is aware of the problem and is
working hard to resolve it
.
Looking at the Android Market Developer forum, one developer is complaining that half of the comments on his two apps has disappeared. Another had 70 comments on his app now cut down to 28. Another developer lost so many stars on the paid version of his app that it now has a lower rating than the app's free version. Many Android Market 'shoppers' use these comments and ratings to judge whether or not to install an app. Has someone hacked into the Android Market, or is there a
more innocent reason
for this?
source:
AndroidMarketDevelopers forum
via
AndroidCentral