Microsoft promises fix for Windows RT update bug in February
0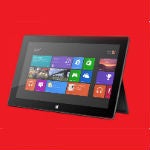 There had been some reports that Windows RT users were hitting a bug when trying to apply
the update
that came along with Microsoft's Patch Tuesday batch of updates. Microsoft has now acknowledged the bug and has promised that there will be a fix for it coming in February. The error apparently made it so that users would not be able to access the Windows Store or Windows Update intermittently after the update.
Microsoft said on the matter:
Some Windows RT customers who attempted to apply January's bulletins had issues installing updates. Specifically, impacted Windows RT devices went into connected standby mode during the download of updates from Windows Update, causing the connection to be disrupted. We apologize for any inconvenience this may have caused and are working to correct the issue; we expect to have a fix in place in the first week of February.
So, if you have been troubled by this bug, it looks like you can look forward to a fix coming in about two weeks.