Microsoft possibly about to announce biggest amount of layoffs since 2009
52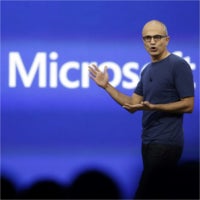 Microsoft is reportedly about to announce its biggest round of job cuts, since 2009's 5800 layoffs, with the possibility to surpass that number, say anonymous resources in the know. This move is part of the corporation's ongoing plans to slim down and further integrate Nokia handset unit. The cuts will possibly be announced this week and will affect Nokia and/or Microsoft divisions that overlap with each other, as well as the marketing and engineering departments.
Just last week, Chief Executive Officer Satya Nadella issued a mission statement, calling for more focus and efficiency. What exactly the new CEO has in mind for future operations is yet to be unveiled later this month, according to his words.
Nadella's memo also calls for further emphasis on mobile devices, cloud-computing and productivity software. In an interview last week, the CEO said that with the new cloud methods of building software, developers are able to test and fix bugs on their own, omitting the need for a large chunk of testers. When asked whether this implies job cuts, Nadella declined to reply.
source:
Bloomberg
via
CNET