Microsoft is changing the way 'Top Games' are ranked in the Windows Phone Store
69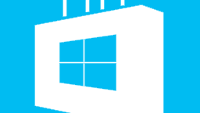 Microsoft has received a number of complaints from Windows Phone users who are unhappy with the way apps are separated in the Windows Phone Store. Previously, the Redmond based company ranked 'Top Games' based on the number of downloads a game received over time. But that apparently led to a number of games being placed on the list that didn't deserve the honor.
Thanks to a memo sent to a Windows Phone game developer that details the new system, it appears that Microsoft has a brand new algorithm for determining if a particular game should be included in the 'Top Games' list. According to the memo, Microsoft now takes into consideration a game's customer ratings, how often it has been pinned or unpinned to the Start screen, and how often the app crashes.
The goal of the change is to reward Windows Phone game developers who make sure that they offer quality games with good performance and high customer satisfaction. That might hurt some of the high volume, but less quality fare that up to now has managed to make the list of 'Top Games'.

Memo from Microsoft details changes in how Top Games are selected for the Windows Phone Store
source:
WMPoweruser