Microsoft Launcher gets icon swipe gestures in latest update
1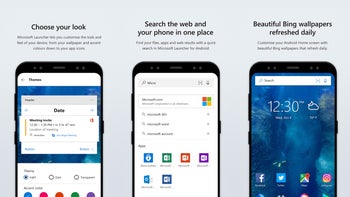 Microsoft's Android home screen replacement is an interesting beast. It's a well-rounded launcher that seems to be ever-evolving with new features and integrations, much like Microsoft's other mobile offerings. The latest update for Microsoft Launcher on Android introduces a number of improvements, among which changes in the Family Card, as well as full Android O support.
But perhaps the most interesting new feature in Microsoft Launcher v4.1.2 is icon gestures. What these do, basically, is to allow users to perform customizable actions when swiping up on an icon on the home screen. Nova Launcher and Action Launcher users will be familiar with this feature, as it is quite a nifty trick, especially for power users.
To create a custom action, long-press an icon on the home screen, tap the edit icon (a pencil in the upper right-hand corner of the pop-up menu), and then select "Swipe action." You can select between different Microsoft Launcher actions, such as Cortana, App drawer, and many others, but you can also launch an app of your choosing or assign a shortcut from an app. Swipe gestures can also be assigned to folders.
Here's the changelog for the new update:
Folder and app icon gestures (swipe to open or click to launch).
Choose how to use the last row of expanded dock: Apps, pinned contacts, folders, search bar or widgets;
Parents can enable web filtering through the Family card.
Folders in the app drawer are now sorted alphabetically.
UI improvements: Animation adjustments; blur effect as an option; App badges in the app drawer;
Fully support Android 8.0 and remove support for 4.0.X and 4.1