MertroPCS mails out letter requesting that stockholders vote for merger
2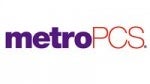 With
the stockholder vote on its merger with T-Mobile set for April 12th
, MetroPCS has sent out a letter to stockholders requesting that they vote for the merger. According to the letter, the MetroPCS-T-Mobile deal offers "compelling economic terms for MetroPCS shareholders," and also helps take care of MetroPCS' spectrum needs and alleviates the competitive disadvantage that the carrier was facing as an independent company. The deal also helps MetroPCS move into underserved metropolitan areas. Lastly, it helps MetroPCS customers by offering them a better data network and a
wider choice
of devices.
The letter also offers a wide variety of reasons why the deal should be approved, with one reason being to "
Facilitate the offering of a broad product portfolio, including Apple devices
." If you are a MetroPCS shareholder, the deal will bring you
$4.06 a share
along
with ownership of 26%
of the stock. T-Mobile's parent company, Deutsche Telekom, will own the remaining 74% of the shares, which will continue to trade publicly.
To vote for the merger, T-Mobile wants you to return the green proxy card and vote "For" all of the proposals. The way this works, if you don't vote or abstain, it is the same as voting against the deal.
The
DOJ recently signed off on the transaction
leaving the FCC and the Committee on Foreign Investment left to sign on the dotted line. And, of course, MetroPCS' shareholders must approve the deal.
source:
MetroPCS