Meet Pacemaker – an iPad DJ app that connects with Spotify and iTunes
2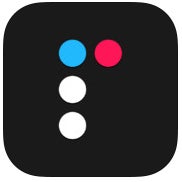 Pacemaker is a new iPad app, which allows you to feel like a DJ and create your own music mixes and compilations. When it comes to music, Pacemaker allows you to "mix it", "loop it", "drop it", "hump it", "blend it", and "save it" – just like any other DJ app out there.
But what sets Pacemaker apart from the rest is that it directly connects with Spotify, one of the most popular music streaming services. This allows you to choose among the 20 million globally licensed songs that Spotify has in store and create your own and unique music sets. The music-mixing app can also work with your favorite iTunes tracks, too.
"We've always wanted to enable mixing with Spotify so it's been exciting to work with Pacemaker on this. The launch of their app means anyone, regardless of skill, can start mixing millions of tracks on Spotify right away."
- states Owen Smith, the Product Owner of Spotify.
Apart from mixing several tracks, the Pacemaker app also allows music enthusiasts to apply several effects to their compilation. The DJ app comes with adjustments for base, middle, and trebble frequenices on board, but more advanced features, such as the "Loop", "Hi-Lo", "Roll", "Reverb", and "Echo" effects, are available as in-app purchases and each costs $1.99.
Apart from these IAPs, Pacemaker for iPad is free to download and use. It also comes with a free Spotify Premium trial on board.
Download: Pacemaker (
iOS
)