MediaTek to have a quad-core processor by the end of the year, cheap quad-core phones to follow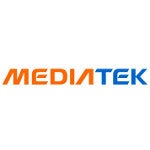 Chinese chip maker MediaTek will reportedly be ready with its first quad-core processor by the end of the year. Until now, MediaTek had single- and dual-core solutions that were mainly used in affordable handsets by Chinese and Taiwanese manufacturers, but it looks like MediaTek is now ready to move on and spend 500 gold, 300 wood and 400 food, and level up to the quad-core age.
The company is said to be using 28nm technology for its upcoming chips, which is on par with what Qualcomm uses for its latest Snapdragon S4 chipsets. The first devices taking advantage of the new CPUs are expected to hit the market in early 2013, but there is no information that MediaTek is looking to expand its business by partnering with phone/tablet manufacturers that are more active in other parts of the world like the U.S. and Europe. If companies like Samsung, Motorola or LG actually end up partnering with MediaTek, it might mean that quad-core technology will be moving faster to the mid-range, but that remains unlikely for now.
via:
UnwiredView