MIUI 7 unveiled in China; updated UI to be disseminated OTA on Friday to certain Xiaomi models
7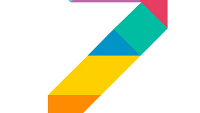 As expected, Xiaomi has introduced MIUI 7 in China today. This is the 249th version of the Android based UI, and there are 50 million users of MIUI throughout the world. MIUI 7 includes four different themes based on gender. For example, a pink "Goddess" theme is offered to Xiaomi's female users. Using face recognition technology, you can search for images of certain people whose faces can be found in photos stored in the Gallery. And if you're an animal lover, you'll be happy to see a section in the Photos app is reserved for pictures of your pets.
Xiaomi has added a new video feature that works with your contacts. When a certain party calls your phone, instead of hearing a ring tone, or even a custom ring tone, a video will play instead. A Kids Mode is now available with MIUI 7. This allows the owner of a Xiaomi phone to restrict what kids can see on the device. At the same time, it gives children certain fun things to do with the handset.
The new MIUI 7 will be rolled out starting Friday to Chinese owners of the Xiaomi Mi 2,
Xiaomi Mi 2S
,
Xiaomi Mi 2A
,
Xiaomi Mi 3
,
Xiaomi Mi 4
,
Xiaomi Mi Note
, Xiaomi Redmi, and
Xiaomi Redmi Note.
The update will be sent OTA. The Global version of MIUI 7 will be unveiled August 19th in New Delhi.

We should also point out that Xiaomi has unwrapped a new Mi Roaming app. It allows users with a Xiaomi phone traveling overseas, to buy data for roaming purposes. This saves them from having to swap out their SIM card when traveling abroad.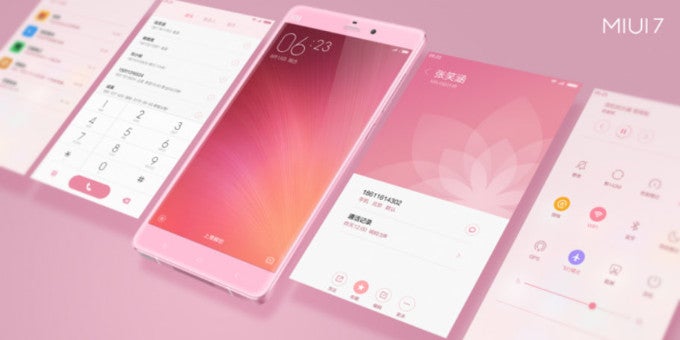 One theme available for women on MIUI 7 is the pink-tinged Goddess


source: Xiaomi