Los Angeles & Philadelphia get the green light for MetroPCS LTE service
1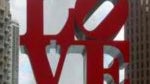 When you're one of the largest and prominent figures in the prepaid wireless business, you really need to continue moving forward and expanding in order to sustain a positive growth. And that's exactly what MetroPCS is doing as they announced today that they are expanding their unlimited wireless service coverage.
Specifically, their service is now blanketing approximately more than 90 percent of the population across the country. Additionally, they're also slowly rolling the ball on their LTE footprint by expanding coverage to Los Angeles and Philadelphia. MetroPCS CEO Roger D. Linquist said, "As the only no annual contract, pay-in-advance service provider offering 4G LTE services, we are building on the successful commercial launches of 4G LTE service in Las Vegas, Dallas/Fort Worth and Detroit with the launches of our 4G LTE service in Los Angeles and Philadelphia. With a compelling handset line-up and a superior network, we deliver unmatched value with the flexibility, predictability and affordability that consumers demand."
Finally, the prepaid carrier is also introducing their new Metro USA nationwide service, "Wireless for All" plans, which essentially brings unlimited talk, text, and web services wherever they travel across the country with their existing MetroPCS service plan and ranges from $40 to $60. Now that MetroPCS is getting the train rolling with their next generation 4G data service, it's going to be interesting to see how it plays out in the next few months as they attempt to keep pace with the bigger boys on the block with their postpaid offerings.
source: PR Newswire (
1
&
2
)