Leaked Elephone handset boasts a Helio X30, 8GB RAM, Note 7-like design
22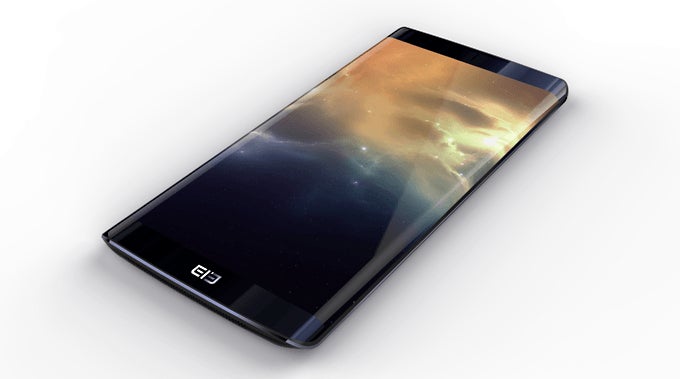 The Galaxy Note may be dead --
at least, for now
-- but its legacy lives on. We're expecting a slew of curved-edge phablets to hit the market in the near future, with the
Xiaomi Mi Note 2
and
Huawei Mate 9 Pro
poised to sport Note 7-esque finishes. Up-and-coming Chinese manufacturer Elephone could also join the party, with a newly-leaked device offering a glimpse at device set to pack a sleek, curvaceous design and beefy specs to match.
The curved AMOLED display will apparently offer 3D perspective, though specifics are vague for now. 3D-effect panels haven't really taken off at mainstream level, so it would be interesting to see what this would entail. Amazon tried and failed to impress with the 3D
Fire Phone
, which was
a certified flop
. But if Elephone was to get it right, it'd be a feature of potential interest.
Elsewhere, the device is expected to be powered by the
the X30 mobile SoC
and up to 8 GB RAM. The leak, which has emerged through Weibo, also suggests up to 256 GB of internal storage.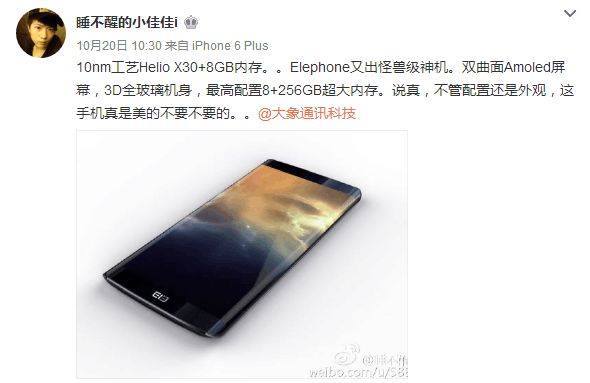 Samsung's Galaxy Note 7 was always going influence other OEMs due to its reverence and general popularity. But with the device having been taken off shelves, competitors know that millions of ex-Note 7 owners will be looking for alternative, and this is where Elephone et al could cash in.
This particular device probably won't launch for a while since the first Helio X30 handsets
aren't expected until next spring
. Still, we'll be sure to pass on any further info, so stay tuned.