Vernee to be first with phones powered by the Helio X30 and Snapdragon 830 chipsets?
11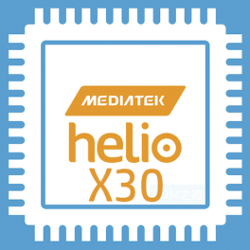 Earlier today, we told you that Chinese smartphone manufacturer Vernee
had introduced its latest handset, the Vernee Mars
. Now comes a report that says the little known smartphone manufacturer will be the first to offer handsets powered by both the Snapdragon 830 chipset, and MediaTek's Helio X30 SoC.
The Vernee Apollo 2 will supposedly be the first to market with the Helio X30 inside. This is a chip manufactured with the 10nm process and has ten cores running with a clock speed as fast as 2.8GHz. The Vernee Apollo 2 could feature a Super AMOLED screen with a resolution of 1440 x 2560. Since the Helio X30 supports 8GB of RAM, it wouldn't be terribly surprising to find 8GB of the sweet stuff packed inside the unit.
A premium version of the Apollo 2 is going to have a 'first' of its own to brag about. The Vernee Apollo 2 Pro will allegedly be driven by the Snapdragon 830 chipset, the next top-of-the-line SoC to come out of Qualcomm. The phone is expected to be unveiled in May 2017.
Both the Vernee Apollo 2 and the Vernee Apollo 2 Pro will have Android 7.0 pre-installed. And if this report does come true, we can predict that Vernee won't be as unknown as it is now.
source:
PhoneRadar