Latest Galaxy S6 teaser suggests that the phone will be lightning-fast and (possibly) last you at least a full day
27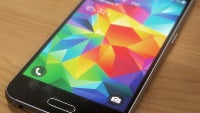 With less than 15 days standing in the way between now and the moment Samsung execs will step up to the podium and unveil their latest flagship, the Galaxy S6 (and, likely, the S6 Edge), we've entered a phase when leaks and rumors are mixed together with official teasers that aim to drive hype up. Just minutes ago, Samsung took to Twitter to release
the second short clip
of what we expect is a planned series, but instead of talking about the camera, the company is now suggesting that the S6 will be a great performer and (perhaps) last you a long while.
Now, while the first part of the above statement seems obvious, we'll admit that we're only speculating about the battery's longevity based on the video, which time lapses through a full day in a matter of just a few seconds. Like before, the narrator isn't telling us a whole lot: "
The faster I am... the more that gets done.... And the more time I can give to others."
That's it.
Check out the two teasers below.
I am #TheNextGalaxy. See how I give more time to others at #Unpacked.https://t.co/zfYs03p90P

— TheNextGalaxy (@SamsungMobile) February 17, 2015




I am #TheNextGalaxy. Be inspired by my vision at #Unpacked.https://t.co/Qu3e4L2DEg

— TheNextGalaxy (@SamsungMobile) February 13, 2015