Samsung's Exynos 7420 SoC is 30 to 35% more power efficient compared to 20nm processors
25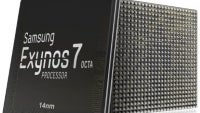 Last week,
Qualcomm introduced the masses
to the chipset which will power the lion's share of mobile technology in 2015 - the Snapdragon 810. Samsung, its newborn silicon rival, followed suit by making a first formal introduction to the chipset that will power its upcoming flagship smartphone and iPhone killer hopeful - the Exynos 7420.
Preliminary benchmarks proved
we're looking at a spectacular chipset that closely matches Qualcomm's cutting-edge processor's performance and is made on an ahead-of-its-time 14nm process. We now learn that the 7420 SoC, which packs an octa-core processor and a Mali-T760 graphics unit, has its power consumption reduced by 30 to 35% percent compared to the previous generation 20nm chipsets, making for a low power, high performance package.
The processor is made on three-dimensional (3D) FinFET transistor technology, used to overcome the limitations of the typical 2D plane (Planar structure). Intel has been using this method for its desktop processors for a while, but Samsung prides itself on being the first to bring this approach to the cramped 14nm mobile application processor die. It will continue using this process in the production of its other semiconductor modules, such as its
NAND memory chips
, which could lead to smaller chips with increased capacity in the future.
As for the Exynos 7420, the company plans to expand its usage into "a variety of products this year". We take that as a hint that upcoming Galaxy devices other than the S6 / Edge, such as the Galaxy Note 5 / Edge will also rely on Samsung's latest accomplishment in application processors.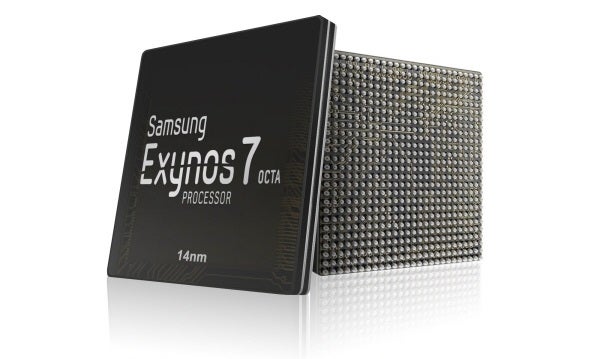 source:
Samsung Korea (Translated)