LG announces new phones at the 2005 International Consumer Electronics Show (CES)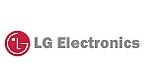 LG makes an official introduction of its new mobile phones, expected to be available in the U.S. market in the first two months of the year, at the International Consumer Electronics Show. These handsets incorporate the latest wireless advances:
F9100: keypad slide-design mobile phone with a full QWERTY keyboard, 65k color display, Internet browser, e-mail, SMS/MMS/IM. Availability: January 2005.

A7110: slide-design mobile phone. It features LCD display, EDGE class 10 capabilities for High-Speed Data Transmission, built-in camera with video capture and flash. Availability: January 2005.

MM-535: slide-design phone with 1.3 megapixel CMOS digital camera with flash, video capability and streaming media, full color LCD screen, speakerphone, stereo sound and external storage for downloaded media as well as photo and video clips. Availability: January 2005.

VX4700: LG's first Push-to-Talk mobile phone. It also features complete voice command and driving modes, color screen, speakerphone and enhanced messaging services. Availability: February 2005.

VX8000: EVDO mobile phone, built-in CCD 1.3 mega pixel camera with macro mode with 4x digital zoom settings for shooting video and still images, large internal and external 262K TFT color LCD displays, MIDI sound. Availability: January 2005.
source: