LG V30 will let you use photo filters made by the pros in its new camera app
3
We recently wrote a story on how
LG V30's camera could be very adept at shooting in low-light
, thanks to its super-wide (for a smartphone camera) f/1.6 aperture, and we've now caught wind of LG's plans to back the new camera with revamped software that will be capable of some neat tricks. And as we all know, software is very,
very
important when it comes to smartphone cameras. Megapixels and the number of cameras on a phone often times amount to nothing if the software that's controlling them is inadequate. The Google
Pixel
and
Pixel XL
are prime examples for software photo processing done well.
But anyway, let's get back on the
V30
. LG's new camera app will have a neat new feature that will be part of the software's manual mode and its aim will be to help you emulate the style of your favorite photographer in your shots. Called
Graphy
, the new feature will give you access to an album of images by professional photographers from all over the world, and each one will represent a different style for you to choose for your shot. It sounds like a collection of fancy filters tight now, which we don't mind at all, as long as they are done well. If you've used VSCO (or their presets for Photoshop and Lightroom) or Snapseed, you already know that well-made and adjustable filters can actually look genuinely good and enhance photos, without giving them that overprocessed, overvignetted Instagram look.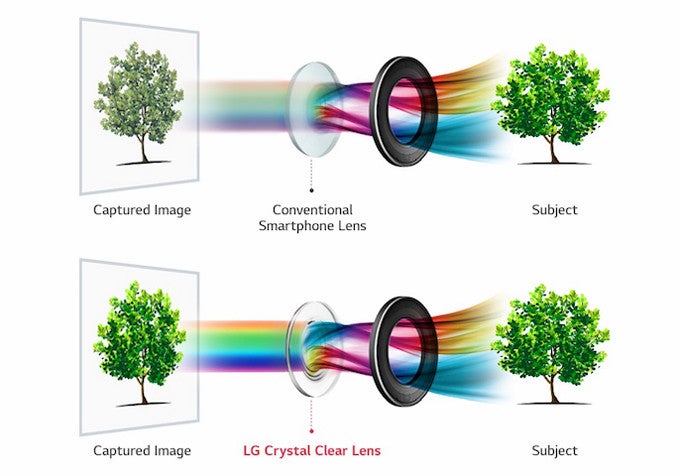 What's more interesting, LG is planning to create an entire online database for
Graphy
styles that users will be able to download and use at their own leisure. That's an interesting idea, but we'd also like to see the option to emulate styles from user-created images, or, you know, from photos that you found online and really liked. We've already seen a couple of mobile apps that use AI to analyse images and "extract" styles for them for you to use in your photos, but it's only been
Prisma-style
stuff thus far. We think that could be an awesome feature for a camera app, but it has to be done right and the filters need to be adjustable.
But what's even cooler, these filters will likely be applicable to videos as well, meaning that you'll be able to color grade your videos straight in V30's camera app! This sounds really cool, indeed, but then there's the question of how the phone will handle the post-processing while it's shooting video. Maybe you won't be able to see the graded result in the viewfinder in real time, but rather you'll just pick a filter and roll with it? We don't know yet, but we're indeed eager to get our hands on the
V30
and test it out for ourselves! Some recent video teasers for the V30 showed what looked like footage shot on a smartphone and it was pretty heavily processed (although it did look nice), so that's likely a hint as to what the phone will be capable of.
So, what do you think about all that? Do you often use photo filters while shooting or do you prefer to edit them later? Or maybe you like to keep your photos as they are (that is, processed at the whim of your smartphone)? Tell us in the comments below!
Source: LG