June 1st update to add email and browser to Nook Simple Touch eReaders?
5
Imagine having your simple eReader converted into a passable tablet with one update. If a leaked memo pans out, owners of the Barnes and Noble Nook Simple Touch will have email and web browsing features added to their eReader. The update takes the operating system to version 1.5. The update will be coming next month to both the
Barnes and Noble Nook Simple Touch
and
Nook Simple Touch with Glowlight
. Barnes and Noble last month updated the Android flavored
Barnes and Noble Nook HD
and
Nook HD+
to allow both slates to access the Google Play Store.
The OTA update next month will bring web browsing capabilities to Barnes and Noble's entry level device for the first time. By adding to the functionality of the eReader, Barnes and Noble turns the Simple Touch into a low priced tablet that even those older non-tech users can employ. The update starts
June 1st
according to the memo, and includes a refreshed store, bug fixes and system improvements. The memo also says that customers may need assistance in-store.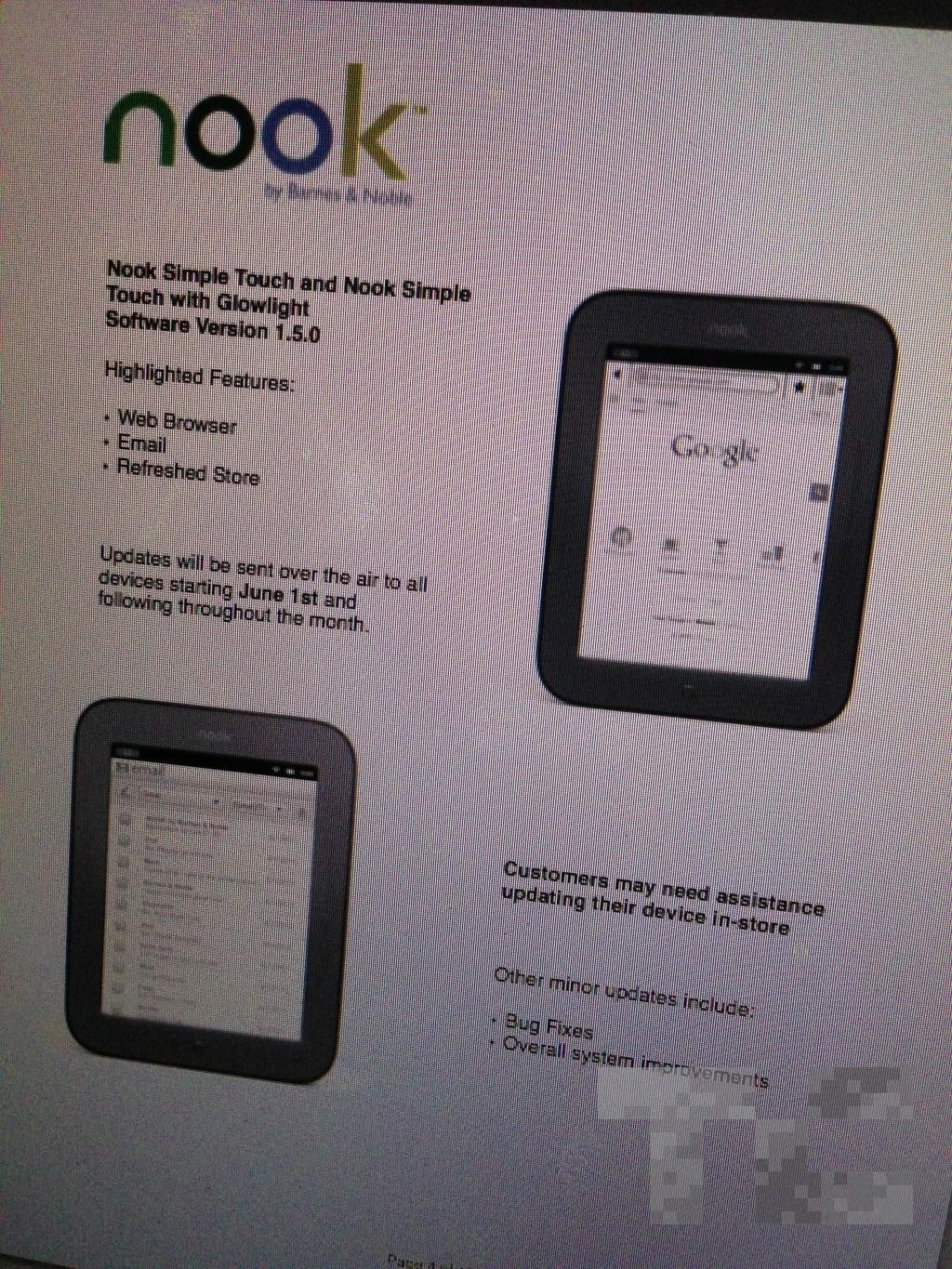 This leaked memo says that an OTA update will add an email client and a web browser to the Barnes and Noble Simple Touch
source:
TechCrunch
via
electronista