It's that time of the year: Google I/O 2013 app released
5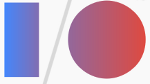 It has become a tradition for Google to put up an app for the
Google I/O developer conference
in the Google Play Store. The app usually is chock full of good things for those attending and those monitoring from afar. Typically, there are maps to help visitors to the conference find their way around and a YouTube app so that those back home can see what is taking place during the event.
The 2013 version of the Google I/O app offer some new features, some of which are designed for those attending the conference. So if you install the app using your Google+ ID, you'll be asked if you are going to be attending Google I/O 2013. If the answer is yes, the app will set up some of the features such as the
automatic Wi-Fi connectivity
that attendees using the app will be receiving. One new feature lets you scan attendees badges using NFC, helping you network on the fly.
Other changes allow schedule changes to be immediately synchronized among devices so that a quick schedule change won't leave you missing a session that you wanted to attend. A lock screen widget has been added to allow you to view your agenda while on the move. Vector based maps pass along session information and a dedicated HDMI video output allows you to show livestreams. There is now an off-site attendee mode for livestream viewers, support for viewing Office Hours sessions, and improved support for devices with RTL locales. Google I/O starts
May 15th
.
The UI is very Google Now-esque with cards showing you information that can be swiped away easily. And the app is optimized for smartphones, 7 inch and 10 inch slates. Check it out at the Google Play Store.
source:
AndroidCentral