Is HP to unveil a 7-inch TouchPad in August?
1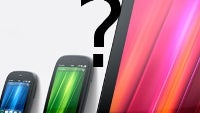 While
HP's TouchPad
is getting ready to hit shelves stateside in all of its 9.7-inch webOS glory, a smaller version of the tablet might be already in the works, a report by Taiwan's Economic News says. Hewlett-Packard has picked supplier Inventec, which will receive some 3 million orders for tablets this year, but it's the
7-inch slate
planned by the company that catches attention.
The report claims that the company will announce the small tablet
this August
. In comparison, the 9.7-inch TouchPad is launching July 1st across various retailers nationwide. Unfortunately, there were no further details about the device, but judging from the competitive
$499 price tag
of the 16GB TouchPad, we expect to see an even more aggressive price for the seven incher. Combine this with a dual-core processor and the power of webOS, and this would sounds like the right combination for popularizing the platform, wouldn't it?
Recommended Stories