Instagram will now send recommended posts to your feed from members you don't follow
3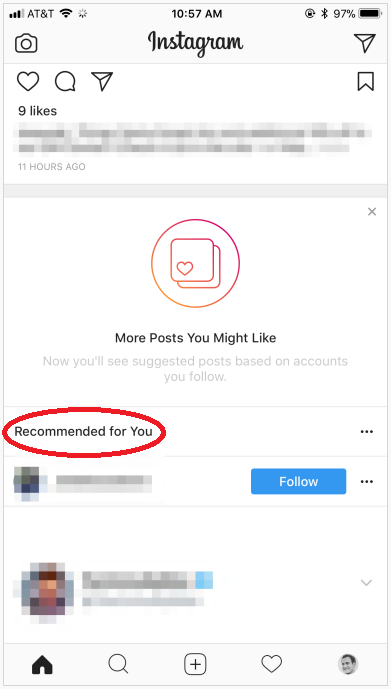 Instagram is adding a section that shows you posts on your feed from people you don't follow
Instagram has been updating its app to add new features or to spiff up old ones. Now, as an Instagram subscriber, you will start to receive posts in a new section called "Recommended for You," even if they are from people whom you do not follow. Instagram will make the recommendations based on posts liked by other accounts that
you do
follow. The new section will contain anywhere from three to five recommended posts at a time.
This comes after Instagram announced a little more than two weeks ago
that users can follow hashtags
. This way, you can follow things that interest you, instead of just following people. But there is actually a big difference in that the hashtag feature allows you to opt-in while the "Recommended for You" section cannot be disabled. It does seem as though a number of Instagram users wish that they could get rid of the new addition; a large number of tweets were very negative on the whole idea. We included a couple of these in the slideshow below.
The new "Recommended for You" feature is currently rolling out now to both the iOS and Android version of the Instagram app. If it has yet to hit your phone, don't panic. It will take some time for the update to reach all Instagram users.
source:
TechCrunch