Instagram update will allow you to follow hashtags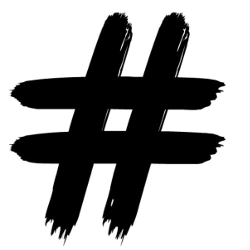 Instagram is now allowing users to follow hashtags. According to Instagram, this is no different than following friends and family. To find hashtags that you want to follow, search for those topics that you would find interesting, or tap on a hashtag from other subscribers' posts. Along with related accounts, your results will show a number of relevant hashtags. If you see one you like, open the hashtag page and click on the "Follow" bar.
Once you finish with the above directions, you will start to see posts related to that hashtag in your feed and the most recent stories in your stories bar. If you want to keep the hashtags you follow on the down low, you can set your account on private, which means that only your followers will get to see that information. You can find some interesting hashtags to follow by looking at the ones that other Instagram users list on their profiles. If you wish to unfollow a hashtag, that also can be handled with a simple tap on the screen.
"Today we're introducing the ability to follow hashtags, giving you new ways to discover photos, videos and people on Instagram. Now it's even easier to stay connected with the interests, hobbies, passions and communities you care about.

Everyday, millions of people share photos and videos and tag them with relevant hashtags. #onthetable, #slime and #floralnails are just a few examples of hashtags that represent the many interests and passions of our community. To make these posts even more discoverable, we're introducing hashtags you can follow."-Instagram
This new feature is rolling out today for both the iOS and Android versions of the app. You should be able to start following hashtags on your Instagram account before your head hits the pillow tonight.
source: Instagram