Impulse 4G quietly unveiled by AT&T, LTE radio nowhere in sight
1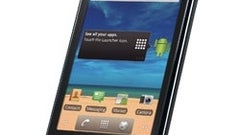 Without much fanfare,
AT&T unveiled the latest Android smartphone
bound to hit its shelves in the near future –
the Impulse 4G
. If the name sounds familiar to you, it is because this very same handset was
rumored to be the first LTE smartphone
in the carrier's portfolio. However, this doesn't seem to be the case.
What we are dealing with is a budget-friendly handset made by Chinese manufacturer Huawei, not Samsung, as earlier rumors were suggesting. It also looks very similar to the
Huawei IDEOS X5
, but whether both smartphones have identical hardware under their hoods is still unclear.
What we do know, however is that the Impulse 4G packs a 3.8-inch capacitive WVGA touchscreen and a 5-megapixel camera with autofocus and flash. Wi-Fi and GPS radios are on board as well. Further technical specs are yet to be announced, but judging by the audience that it is targeting, we doubt that the Impulse 4G will be a performance powerhouse. On the software side, the Impulse 4G runs Android 2.2 Froyo, which is rather strange considering that Gingerbread comes out of the box with most of the latest Android smartphones.
Still, the best thing about the Impulse 4G is that
it will be able to run on AT&T's HSPA+ network
. That being said, this could be the perfect device for those of you looking for an affordable 4G smartphone. Starting September 18, the Impulse 4G will be available in select AT&T outlets across the country and on the carrier's online store. Its price? $30 is what the smartphone will cost you, assuming you do not mind the 2-year contract that comes along with it.