Improved iTunes Match rolling out to Apple Music subscriberes
1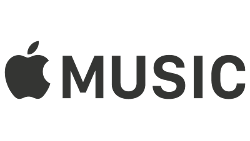 Starting today, Apple Music subscribers will start to receive an improved version of iTunes Match. Users of Apple's streaming music service had been complaining that the wrong version of songs from their iTunes library was being played when the song was requested from the cloud. In some cases a studio version of a song would be used even if the subscriber had the live version in his/her iTunes library.
The reason for this mismatch had to do with a less accurate version version of iTunes Match for Apple Music that used metadata. Apple will replace that version of iTunes Match with one that uses audio fingerprints to create the correct match. And no song will be deleted from a user's music library.
The new version of iTunes Match is the same one that Apple allowed iTunes users to subscribe to in the past. However, it will now be sent out to all Apple Music subscribers at no additional cost. Consider it part of the cost of subscribing to Apple's streaming music service. It might take some time before you receive it though, as 1% to 2% of Apple Music subscribers are receiving iTunes Match every day. Be patient though, because once you do receive the improved iTunes, Apple Music will be able to a much better job of determining which version of a song is in your iTunes library and allow you to listen to it from the cloud.
source:
TheLoop
via
CNET