Improved NVIDIA SHIELD TV voice controls coming with Google Home
2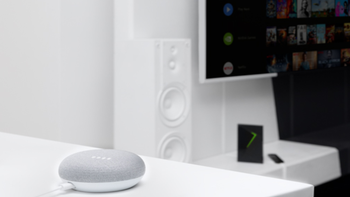 Earlier this month there was
a deal available
that paired NVIDIA's SHIELD TV with a free Google Home Mini. The deal makes much more sense now, after NVIDIA announced new voice controls coming for the SHIELD, available through any Google Home devices that are connected to the same network as the streaming device.
The Google Home integration is not new for the SHIELD TV, until now users could use the Google Assistant through the SHIELD and get results on their TV, as well as use basic controls, but now those capabilities are getting expanded.
Now, you can control the specific streaming services that you're using on your SHIELD TV and play movies directly by using one of the supported voice commands. Whether it's HBO NOW, Netflix, Hulu or something else, as long as your Google Home device is within hearing distance, you can use it to play your favorite content.
The updated list of commands also includes ones for adjusting volume, turning the device on and off and even going through the pictures you have on Google Photo by requesting a specific album to be displayed through the SHIELD.
The new features are coming with a software update for the NVIDIA SHIELD TV and should be available the next time your device receives one.