IK Multimedia's iKlip A/V makes professional quality smartphone broadcasting on-the-go possible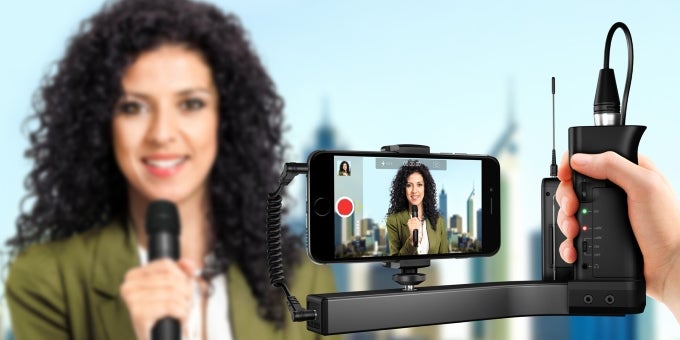 Sound and video tech powerhouse IK Multimedia has turned mobile broadcasting into reality, and a very professional-looking one at that with the iKlip A/V. This is a brand new system designed for broadcasting high quality audio and video on the go. This is a steady-shot hand grip with an expandable holding bracket that can securely hold any iPhone, iPod touch or Android device with a screen size between 3.5 to 6 inches. The grip has a built-in mic preamp with phantom power to connect an external microphone for audio capture and real-time monitoring with gain control.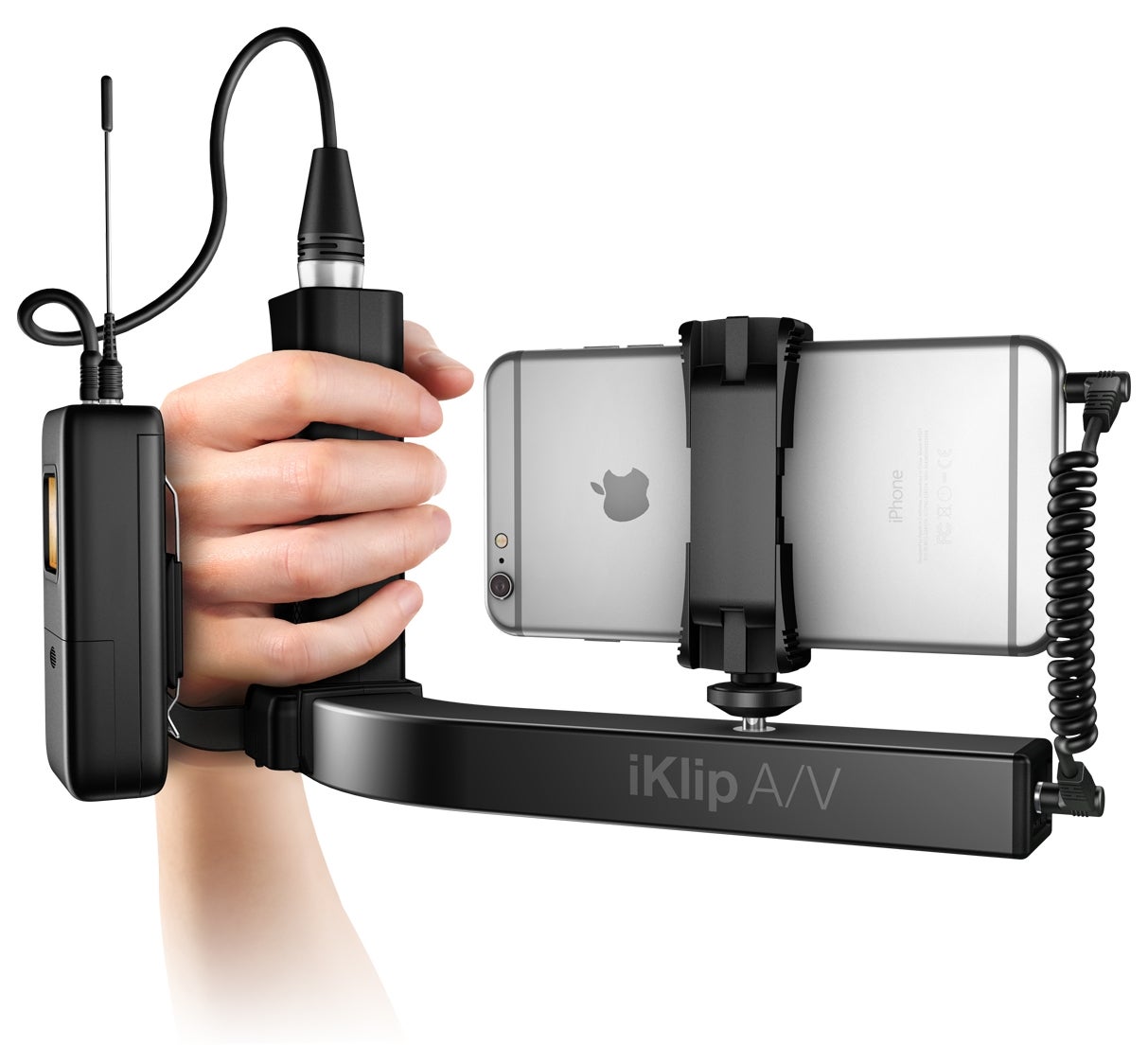 The IK Multimedia iKlip A/V.
The contraption can be attached to a monopod or tripod with standard UNC 1/4"-20 female threads for additional stability. Using a newer smartphone with a high quality camera and a proper external microphone, the grip will let you make the most of recording and broadcasting events with a mobile setup. This is, quite possibly the most compact setup that can still yield professional results.
We imagine TV/online channel reporters and operators, along with budding movie makers looking to use their smartphones for quality video recording on a budget will be putting IK's new accessory to good use. However, the €220/ $250 price tag might be a bit steep for some.
source:
IK Multimedia