Huawei's new FreeLace wireless buds plug into your phone for fast pair and charging
3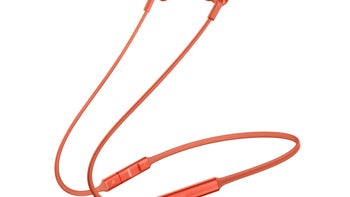 The
P30
and
P30 Pro
flagships that Huawei just announced are not the only unveilings it had today. Amid plenty of other accessories, it introduced the ingenuine FreeLace wireless headphones.
Those buds can last up to 18 hours on a charge at mid-volume and can be topped up for a 4-hour playback session in just five minutes. The standby duration is up to 12 days, and Huawei promises a pretty cool pairing and charging method - simply disconnect the battery part and plug it directly into your phone's USB-C port, and that's that. The so-called Huawei HiPair technology, however, that includes the Plug & Pair and Plug & Charge actions, is coming at a later date with an OTA update.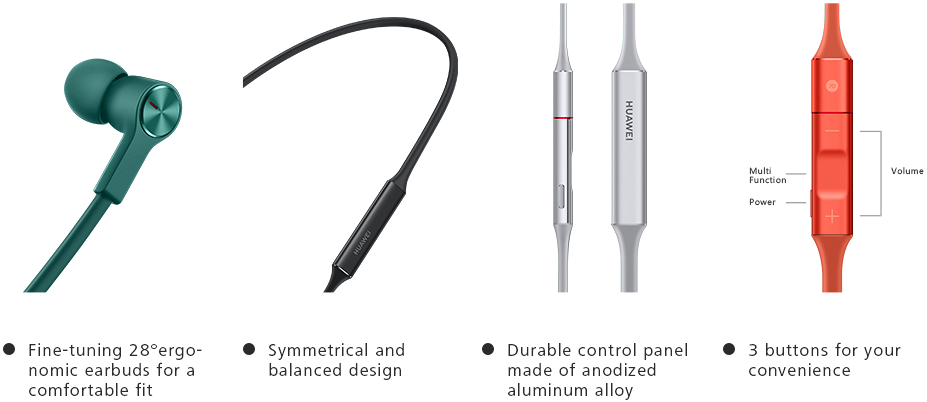 As far as audio chops go, big 9mm drivers and noise reduction technologies will take care of your music and calling needs. Durability and ergonomics are taken care of with buds slanting at 28 degrees, while the flat liquid silicon cable wraps around nickel-titanium allow for added endurance and listening comfort. Huawei's FreeLace buds are available immediately at a 99 EUR price tag and come in a variety of colors to choose from.