How to record iPhone and iPad screen video on Mac (iOS 8, OS X screencast tutorial)
9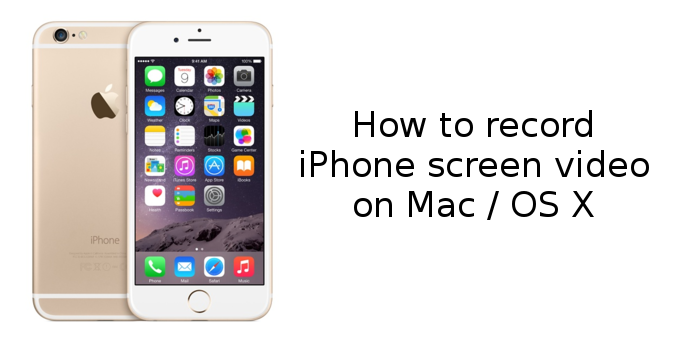 So you are one of the lucky souls that are fully immersed in the Apple ecosystem, owning an iPhone and a Mac, and enjoying all the synergies that come with it. But how do you get the damn iPhone screen recorded on video?
As easy as apple pie
Your fellow Windows users would have to buy third-party apps and do some fairly elaborate tricks to make this happen, so aren't you - as a Mac user - supposed to have it work easier?




The answer is yes, you are, and it only takes a few simple steps to get your iPhone screen video recorded on a Mac using nothing but the free QuickTime player that comes pre-installed on Apple's OS X machines. All it takes is a Lightning cable, both the Mac/Macbook and iPhone alongside, and a few minutes of your time. Take a look at how it's done right below.