How to activate Chrome's Data Saver feature on Android & iOS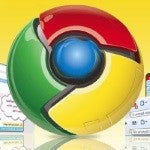 Lurking in Chrome's Settings menu is the nifty Data Saver feature. It tells the browser to start putting all incoming traffic through compression, thereby letting you get away with less data downloaded to your device - with virtually no change from the regular browsing experience. This can shave a nice amount of data off your monthly traffic, letting you get additional megabytes (or gigabytes) to use.
The feature is available on the Android and iOS versions of Chrome, and works just as advertised. If you feel like trying it out, head to the slideshow below, where we'll show you how to activate Data Saver on Android and iOS.