Hey HTC EVO 4G LTE owners, HTC needs your help to test an update to Android 4.3 on your device
5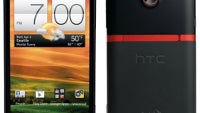 Earlier on Saturday, we told you that
HTC plans on updating The HTC One max to KitKat in March, with an update to the HTC One mini coming the following month
. Now comes word from the HTC USA Products Team that the Taiwan based manufacturer is planning on updating the Sprint branded
HTC EVO 4G LTE
to Android 4.3. Unfortunately, the phone can not accept an OTA update because of its limited memory partition size.
HTC does have a plan to work around this. They have developed what is being called a "technical update" which is different than the OTA updates that you might be familiar with. HTC needs EVO 4G LTE owners to test out this process. Consider it a little like the soak tests that Motorola does before a software update. If you're interested in being among the first HTC EVO 4G LTE owners to have Android 4.3 installed on your phone, you can send an email to them at HTCTrial@htc.com.
The HTC EVO 4G LTE will turn only two in June, but with a dual-core Snapdragon processor under the hood and only 1GB of RAM on board, this update will almost certainly be its last.
source:
Reddit