Here are the top countries where Microsoft's Windows Phone is used the most
24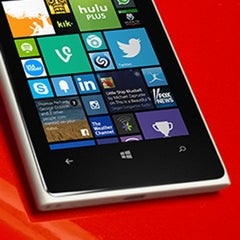 AdDuplex recently made a top 20 chart that sheds some light on the Windows Phone usage distribution around the globe. The US leads the top, as 11% of all Windows Phone users in the world are reportedly based there.
Next on the list are India (with 7.5% of all Windows Phone users) and Brazil (with 6.9%). The rest of the countries that made it to top 20 are: Russia, Italy, China, Mexico, UK, Germany, Argentina, Thailand, Finland, France, Vietnam, Poland, Turkey, Indonesia, Spain, Colombia, and Canada.
The chart is based on data gathered via 11 apps and games that provided AdDuplex ads to around 200,000 Windows Phone handsets around the world on July 8. Mind you, this includes devices running Windows Phone 7.x, as well as Windows Phone 8 and Windows Phone
8.1
- although, of course, WP 8.1 has yet to become widely used, as it's currently running on only
about 8% of all Windows Phone handsets
.
Although its user base is constantly growing, Microsoft's Windows Phone still occupies a distant third place in the global smartphone market, behind Google's Android and Apple's iOS.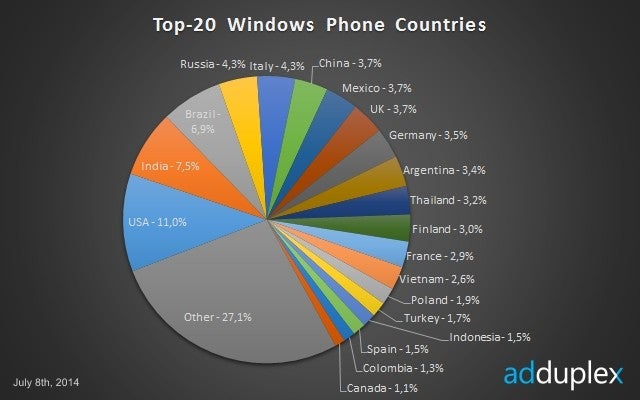 source:
AdDuplex