Mendelevich: Windows Phone 8.1 is on 7.7% of Windows Phone handsets
43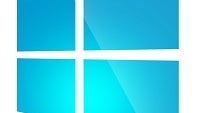 Being the founder of a Windows Phone mobile ad network, means that you are privy to a whole bunch of information that the average Joe on the street can't see. But luckily for us Joes, Alan Mendelevich of AdDuplex makes sure to share some of this information every month or so. And among the data he has for us this month, is the current head count on Windows Phone 8.1 users.
Available to those registered as Windows Phone developers, or out of the box to buyers of the
Nokia Lumia 630
and
Nokia Lumia 635
, Windows Phone 8.1 is now running on 7.7% of Windows Phone models. That is up from the 5.2% of Windows Phone users running the latest Windows Phone build last month. Windows Phone 7.x is still powering 17% of the Windows Phone market.
The data also shows that the most popular Windows Phone model, the entry-level
Nokia Lumia 520
, might have hit a peak. Last month, the phone owned 33.7% of the global Windows Phone market. That figure is down to 31.6%, which is still impressive nonetheless. The
Nokia Lumia 625
and
Nokia Lumia 930
remain numbers two and three with market shares of 7.3% and 6.9% respectively. Red hot is the Nokia Lumia 630, moving up 10 places during the last month, to now occupy the 20th spot among Windows Phone's heavy hitters.
In the U.S., the Nokia Lumia 520 owns 33.8% of the market. The T-Mobile branded twin, the Nokia Lumia 521, has 17.9%, while the
Nokia Lumia 920
owns 8%. China is one of the rare countries where Windows Phone is not led by the Lumia 520. Instead, the Nokia Lumia 920 leads the way with 19.5% of the Chinese market, followed by the 9.8% owned by the Nokia Lumia 520. The
Nokia Lumia 925
is third with 9.6%.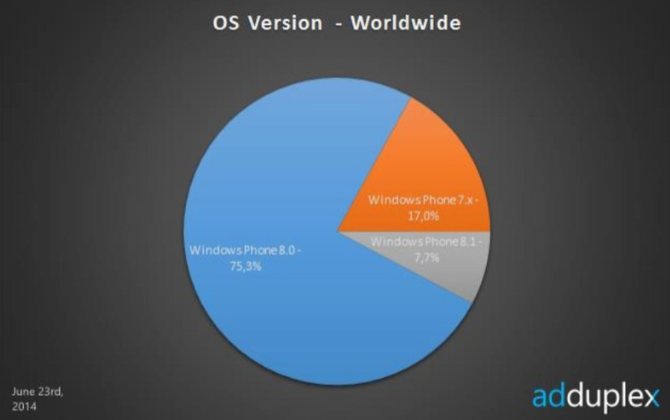 Windows Phone 8.1 is now on 7.7% of Windows Phone handsets, according to AdDuplex
source:
WPCentral