HTC One XL lands in Europe next month, packs LTE and Snapdragon S4 processor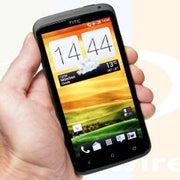 The HTC One XL, which was quietly unveiled alongside the
HTC One X
back at MWC, is officially coming to Europe in early June. This is what the Taiwanese manufacturer announced together with European carrier Vodafone. What makes the One XL so special, you ask? Most importantly, we are dealing with one of the first LTE smartphones destined for the European market. However, a few hardware changes had to be made in order to accommodate the feature.
Since the quad-core NVIDIA Tegra 3 chip, which powers the international HTC One X, does not play along well with LTE yet, it has been replaced with a dual-core Snapdragon S4 clocked at 1.5GHz. You know, just like what had to be done with the AT&T HTC One X model. But other than that, specs and software should be pretty much identical: 4.7-inch 720p HD display, snappy 8-megapixel camera, polycarbonate body, and Android 4.0 running the show. 32GB of on-board storage come standard and those free 25GB of cloud storage, courtesy of Dropbox, should come in handy.
Vodafone Germany will be the first carrier to offer the HTC One XL, followed by Deutsche Telekom and O2 Germany. Getting your hands on one will cost about 659 euro (roughly $836) off-contract.