HP TouchPad teardown shows between $306 and $328 in costs
1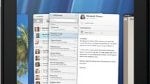 The team over at iSuppli has taken a further look into the production costs of the 16GB and 32GB HP TouchPad and determined that each device runs at approximately $306 and $328 respectively after all parts and labor.
When looking at the total list of supplies, it should not be surprising that the most expensive part on the first WebOS tablet is the 9.7-inch, 1024x768 LG display. This display was estimated to cost $69. Coming in at second was another display related part, as the capacitive touch screen costs $63.50.
Every item costs the same between the two models of the HP TouchPad with the exception of the NAND Flash memory. The difference in cost for the 16GB and 32GB flash memory is $22 as the former is priced at $23 while the latter runs at $45. It is estimated that the cost of labor for each device is $10.
If you are interesting in seeing the full the teardown, check out the iSuppli link at the bottom of this page. Tell us what you think in the comments below.
source:
iSuppli
via
Engadget