Google's Wallpapers app for Pixel phones is now available for everyone on the Play Store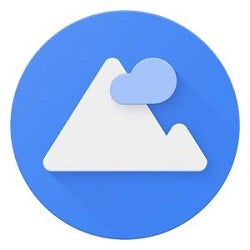 Reviews for the Google
Pixel
and
Pixel XL
are finally being released, and in our
full review of the XL
that we just published the other day, we came away quite impressed with Google's first official 'Made by Google' smartphone. The handset packs a pretty big punch, and one of the most notable aspects about the phone is easily the software that it's running. Android
7.1
and the
Google Assistant
might create for a bit of a polarizing situation in the Android world, but there's no denying that a lot of the software features introduced on the Pixel and Pixel XL are quite impressive.
Out of all of the new software features, one of the standout ones for a lot of users is actually the new wallpaper picker that the Pixel phones come equipped with out of the box. However, as a result of Google publishing the wallpaper picker to the Play Store, the app (simply titled Wallpapers) can now be used on Android smartphones that are running at least 4.1 Jelly Bean.
If you aren't familiar with what the Wallpapers app is capable of, it's actually quite impressive. The app features a pretty decent collection of wallpapers that are specifically curated by Google itself, and the images are categorized into the sections of Earth, Landscape, Cityscapes, Life, and Textures All of the images come from Google Earth, Google+, and 500px's library, and the majority of the images found within the app are quite stunning. However, perhaps the most interesting feature of the Wallpapers app is the fact that you're able to turn on a feature that will download and set a new wallpaper for your device every 24 hours.
Android devices running 7.0 Nougat will be given the option to choose separate wallpapers for their lock screen and home screen, but those running 4.1 Jelly Bean through 6.0.1 Marshmallow will be limited to only changing their home screen wallpaper (similar to how stock Android has always worked). The app is now available to download from the
Play Store
, and although it doesn't include the incredibly awesome live wallpapers found on the Pixel phones, it's still pretty cool to see a former Pixel-exclusive feature already make its way to the general public.