Google parent Alphabet reports Q4 earnings, passes Apple to become the world's most valuable firm
58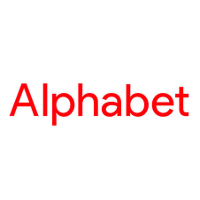 Quick. Name the most valuable company in the world. Apple, you say? Nope. As of today, Google parent Alphabet has a market capitalization (stock price multiplied by shares outstanding) of $558 billion. That tops the $535 billion market cap belonging to the iPhone manufacturer. We gave you advance notice that this might happen late last month
when Alphabet's enterprise value (which adds debt and subtracts cash from the market cap) surpassed Apple's
.
What prompted a huge 5% rally in Alphabet during after-hours trading on Monday was the release of the company's fourth quarter earnings. The $21.3 billion in revenue logged by the company during the quarter topped Wall Street's estimate of $20.8 billion. Earnings of $8.67 a share easily topped the Street's expectations of $8.09.
For the year, Google took in $74.5 billion of revenue, producing operating earnings of $23.4 billion. That includes advertising and Android. Other businesses put together in a group called "other bets," include Google X, Google Fiber, self-driving cars and more. They all brought in just $448 million in revenue, and lost $3.5 billion. Most of the revenue from the other bets came from Nest, Google Fiber and Verily. The latter used to be known as Google Life Sciences. Telecom network Fiber, and smart home hardware manufacturer Nest are not some pie in the sky businesses, and both could end up contributing to the bottom line in the not too distant future.
"Our very strong revenue growth in Q4 reflects the vibrancy of our business, driven by mobile search as well as YouTube and programmatic advertising, all areas in which we've been investing for many years. We're excited about the opportunities we have across Google and Other Bets to use technology to improve the lives of billions of people."-Ruth Porat, CFO, Alphabet
The "other revenue" category is where Alphabet stashes Google's revenue and profits from the Google Play Store. That group posted revenue of $2.1 billion during the fourth quarter, a gain of 24% year-over-year.
Paid clicks on Google websites rose 40% year-over-year during the fourth quarter. On a sequential basis, paid clicks rose 22% from the third quarter of 2015 to the fourth quarter of the year.
source:
Alphabet