Google hires code-hound and Chrome leaker François Beaufort
2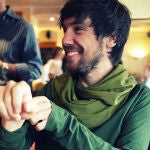 Good news, code-hounds! It looks like if you're good enough at sifting through code to find hidden features, you may be able to get a job with Google. A number of times over the past few months, François Beaufort has found new features in the Chromium code, and let us know what to expect before it was released, and today, that hard work earned him a position at Google as "an open-source Chromium Evangelist".
That's a fancy way of saying that Mr. Beaufort will be doing basically the same thing he has been doing, just in a more official capacity. He will be the Google voice of the open-source Chromium project, and in his official capacity, he'll get more "behind the scenes" access, and will use that to do more in-depth write-ups of what we can expect from Chrome.
François Beaufort has been behind leaks about
Google Now code
found in Chromium, the video confirming the Chromebook
Pixel
, and the notification center that has appeared in the dev channel of Chrome.