Google drops Drive storage costs well below the competition
39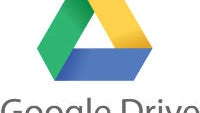 Google has always prided itself on pushing the idea that cloud storage should be available to everyone. It revolutionized web-based email by offering 1GB of Gmail storage at a time when Hotmail offered 2MB of storage and Yahoo offered 4MB. Now, users get 15GB of free storage; but, if you need more than that for Google Drive, the prices have just dropped quite a bit.
If you want to get 100GB of storage (and you don't want to buy a Chromebook), it will now cost you $1.99 per month which is less than 50% off the old price of $4.99 per month. Jumping up to the 1TB tier is by far the best deal though. It had been $49.99 per month, but now it would cost you only $9.99. Of course, you had better have a really fast web connection if you're planning to make good use of that much space. And, if you need even more storage than that, Google does have you covered there too with plans for 10TB at $99.99 per month and going up even more.
This is a very aggressive move by Google, because these prices are severely undercutting the competition. Dropbox offers 2GB free, $9.99 for 100GB ($99 yearly), and only 500GB for $49.99 ($499 yearly). Microsoft's OneDrive will cost you $7.49 per month ($50 yearly) for 100GB and doesn't list options higher than 200GB. However, we'd expect those options to change fairly quickly in order to compete with Google.