Google Translate gets Phrasebook syncing for its 70 languages, and more updates
1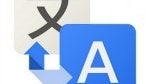 Google Translate is an amazingly useful app, and it just keeps getting better and better. It has gotten another update with more supported languages, and what's surprising is that even with the language total going from 65 to 70, those 5 new languages represent about 183 million people worldwide. The new languages added are Bosnian, Cebuano, Hmong, Javanese, and Marathi. Though, it should be noted that all except Bosnian are "alpha" meaning they are far from perfect.
Translate has also added a slew of languages to its camera-input feature, which lets you scan text with your device's camera and translate. This feature first arrived last August with support for Czech, Dutch, English, French, German, Italian, Polish, Portuguese, Russian, Spanish, and Turkish; and, now Google has added another 16 languages: Bulgarian, Catalan, Danish, Estonian, Finnish, Croatian, Hungarian, Indonesian, Icelandic, Lithuanian, Latvian, Norwegian, Romanian, Slovak, Slovenian, and Swedish.
But, the star of the recent updates to the app is Phrasebook syncing. When using Translate, either with text, voice, or optical input, there has been an option to save phrases into your Phrasebook for easy access later. Now, Google Translate lets you sign in to your Google account and sync your Phrasebook between devices.
Seeing as how the update is only for Android, that means syncing between Android devices right now, but don't be surprised if the update hits iOS soon enough as well.